You can add an audio player to your website using either a file from your computer or a link to an online resource.  This could be used to share a story, a podcast or a radio programme.
Click into the content area, where you would like to embed the audio.


Select the Edit tab and click the Insert Audio icon


The Insert Audio window will appear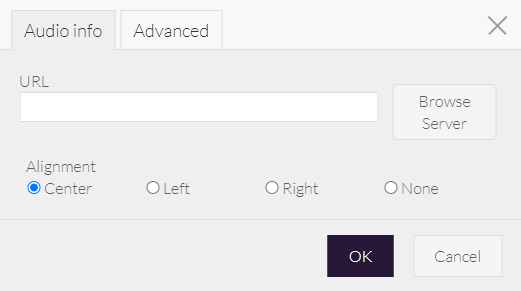 If you have a link to an online audio file, this can be pasted into the URL field


If you have an mp3 or ogg file on your computer that you would like to share, this can be uploaded to the website. 

Click Browse Server to open your File Manager
Open the Audio Files folder and select or create the folder you would like to add the audio file into.  (if you do not see an audio files folder, you may need to ask our support team to add one for you)
To upload, drag the file from your computer, or use the upload option to select it.
Once the audio file has been uploaded, click to select it.
You will be returned to the Insert Audio dialog



Now that you have uploaded the file, you can set the alignment of the player.
Clicking the advanced options tab will allow you to set

Autoplay
Download
Advisory Title
Click the save button on the Edit Tab and choose the desired save option.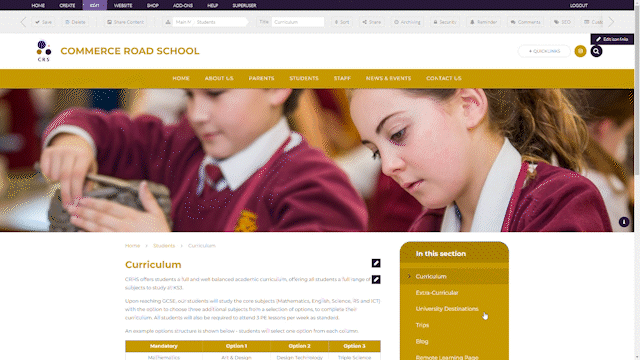 Save Now

If you see this option, you are able to save and publish your item immediately to make it live on the website.
If you have purchased our School News Mobile App, Administrators or Publishers will also be able to tick the option to send a notification to subscribed app users.  
 

Save Draft

This will allow you to save your item without publishing it, and return to continue editing via the Drafts button on the Home Tab
 

Send for Approval

This option enables you to send an item to be reviewed and approved by either an Administrator or Publisher.  Once approved this item will be made live on the site.