Occasionally a third-party provider might give you some code to add to your website, to allow you to include an element of their product within your page content area. 
A great example of this is adding the Twitter Timeline Widget to a page on your site.  To obtain the code, you would need to visit the Twitter website.
Whilst this option is available, it should be used with caution, as getting it wrong could stop your website from functioning correctly, or even cause your website to go down.  So, if you are unsure of what you are doing, please reach out to someone in your organisation who is comfortable adding the code, or contact our Support Team 
If you are confident, follow these steps to add the required code to your page.
Click into the content area of your page, where you would like to add the third-party element.


Select the Code Snippet tool from the Edit toolbar


Paste the code provided into the window and click OK.  The code can

contain HTML,

CSS,

and JavaScript tags.

 




A code snippet block will appear in the content area, to show you have added the item


To see how it will look for your end users, click the Preview button on the Edit toolbar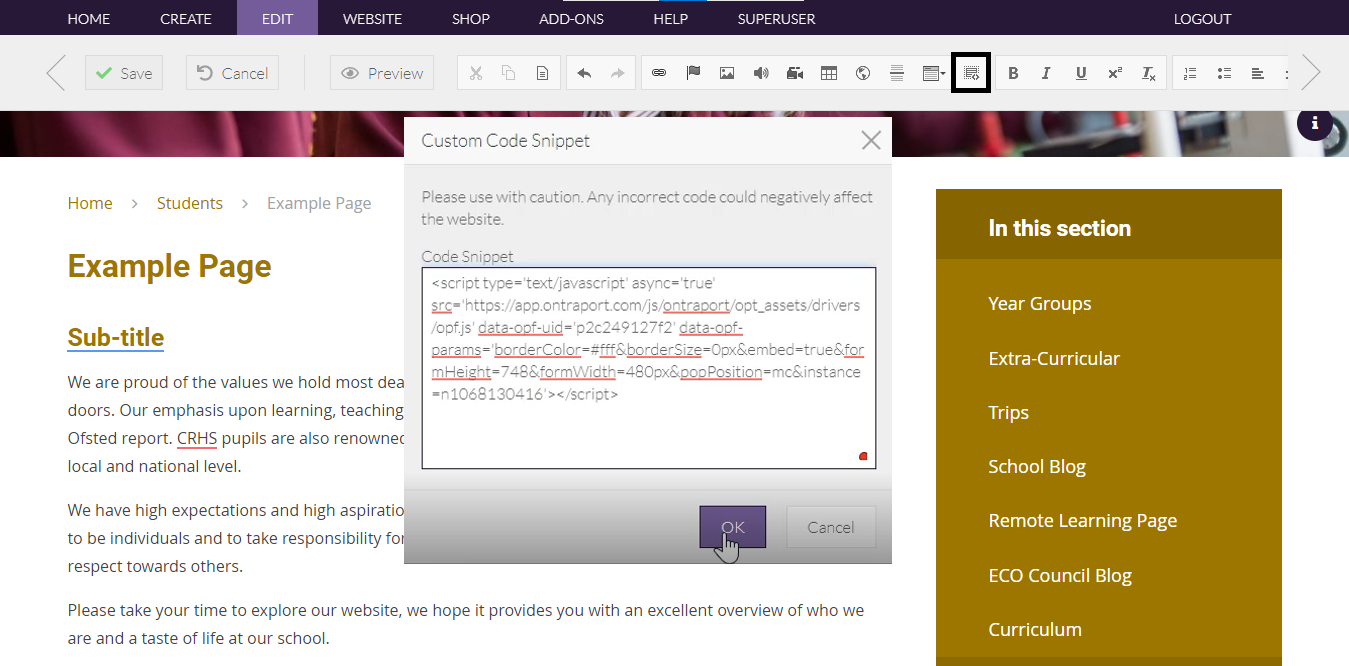 Once you are happy, save the page
Click the save button on the Edit Tab and choose the desired save option.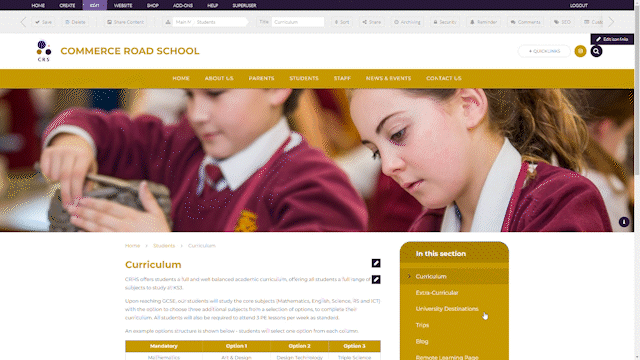 Save Now

If you see this option, you are able to save and publish your item immediately to make it live on the website.
If you have purchased our School News Mobile App, Administrators or Publishers will also be able to tick the option to send a notification to subscribed app users.  
 

Save Draft

This will allow you to save your item without publishing it, and return to continue editing via the Drafts button on the Home Tab
 

Send for Approval

This option enables you to send an item to be reviewed and approved by either an Administrator or Publisher.  Once approved this item will be made live on the site.