If you need to pre-fill a form and send it to be completed, you can do this using the Generate Link option.
From within your form, click the Generate Link button from the Edit

tab.


This will open your form for completion.
You will need to enter information into all of the required fields.
Then click Submit to generate the link.
Copy the link generated and share it via email.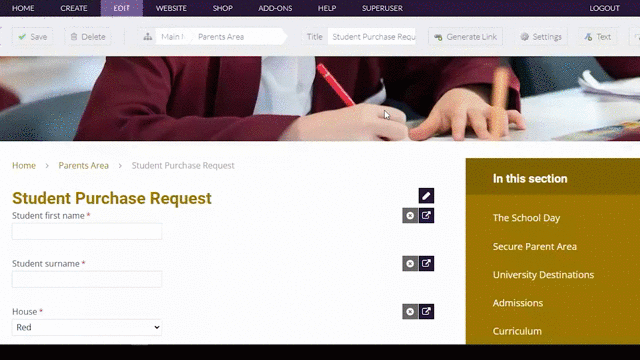 When the end-user clicks the link they can fill out any additional information, or edit the original data, then submit the form in the usual way.