You can add multiple discounts to your eShop. They can be either be set up as a percentage discount, or a monetary discount, and you can set a minimum spend as well as a date range that the code will be valid.
To begin, click on the Shop Tab on the Admin Toolbar and select Discounts.




You will see a list of any Discount Codes that have already been set up. These can be filtered to show upcoming, live or expired codes.




To create a new discount, click on Add Discount


Enter the details for your new discount code in the dialog. You can create the code automatically using the Generate button, or type in your own code manually.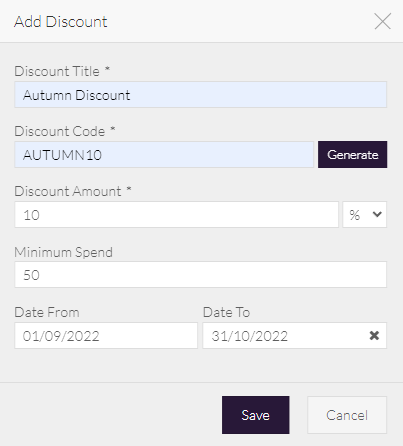 When you are done click Save.