In case you need to make an emergency notification, for example in the event of a snow day school closure, the emergency pop-up facility can be switched on within your website. This will switch on a simple, black and while message box which will appear when arriving on the homepage of your website. This option can only be switched on by a website Administrator.
NB: If you also have a custom pop-up, this should be disabled, so that only one of the options is live on the site.
To add a pop-up message:
Go to the Website Tab.


Select Website Settings.


Scroll down to Emergency Pop-up.


Set 'Enable Pop-up?' to Yes in order to switch the pop-up on, or No to switch it off.


Enter a Title for your pop-up


Enter your message in pop-up content.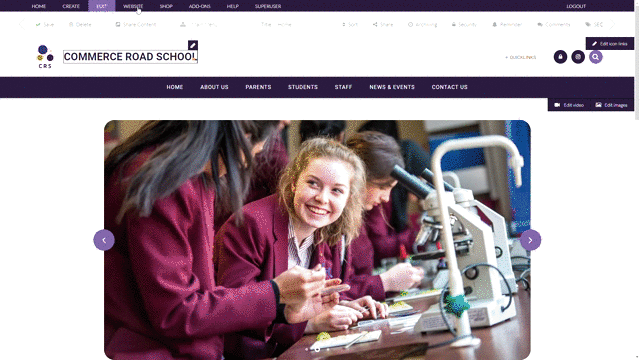 Once enabled your message will look something like this: