Setting up a secure area for your site, ensures that content cannot be accessed unless the user is logged in.   Common uses for this functionality are to add a secure governor's area, staff page, or a homework area.  You can make sure that only specific people have access to the area within your site and set a role to give certain people access to edit the area. 
Prerequisites
To begin with, you'll need to make sure that you have
When assigning the permissions for the role, if you only want the longed in user to view the content, not edit, make sure that they are only given view permission.
Setting up your Secure Area
Now you've got your role and user ready, you can now start to create your secure area.
To begin, either create or navigate to the page you wish to make into a

 

Secure Area.


Whilst on the page, click on the

 

Edit tab on your purple admin bar and press the Security button.


From there, you'll be asked if you would like to

 

Inherit Settings, set this to NO.


At this point, you'll be greeted with further options, set the Public Access slider to NO.


Make sure to tick the User Roles that you would like to have access to this page (we advise leaving Administrator ticked so that you always have access to this area regardless).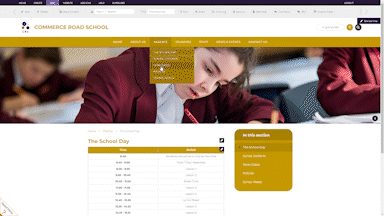 Saving
Click the save button on the Edit Tab and choose the desired save option.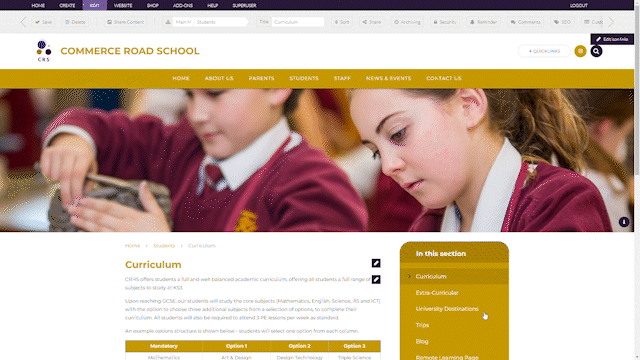 Save Now

If you see this option, you are able to save and publish your item immediately to make it live on the website.
If you have purchased our School News Mobile App, Administrators or Publishers will also be able to tick the option to send a notification to subscribed app users.  
 

Save Draft

This will allow you to save your item without publishing it, and return to continue editing via the Drafts button on the Home Tab
 

Send for Approval

This option enables you to send an item to be reviewed and approved by either an Administrator or Publisher.  Once approved this item will be made live on the site.