The Calendar Sync option allows you to link up an Office 365 or Google calendar to your website, so that events on your website calendar are kept up to date automatically.  
This is an additional feature and will need to be enabled. Please get in touch to talk to us about us switching this on for your website. 
Prerequisites
In order for Google or Microsoft synchronisation to work, and start pulling through events onto the site, the school needs to ensure that their calendar is public and that they can log into their calendar using the URL, username & password that they use to link with their site.
Updating Calendar Sync Settings
To Start off, you will need to set up the Calendar Sync settings: 
Click the

 

Website tab and click the

 

Calendar Sync button.


Choose the

 

Update settings option (as shown on the right), this will open up a new pop-up window (see below).


Within this popup, choose from the three options depending on which programme you are using for your external calendar; either

Office 365, Exchange

 

or

 

Google Calendar.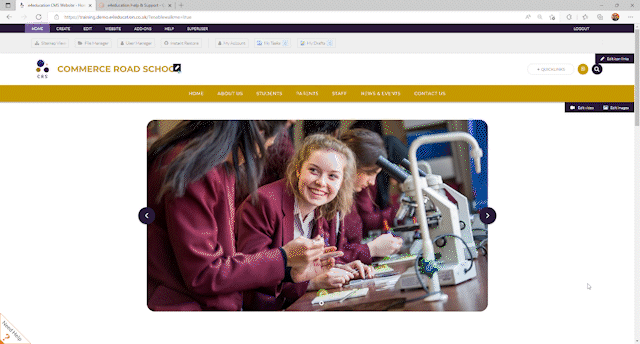 Linking your Account
Now you will need to set up the link for either an Office 365, Exchange 2007+ account or a Google account.
Open the  Calendar Sync settings, then click on the option that you want to use. 


Follow the on-screen instructions and fill in all required fields. 


If you are using Office 365 or Google, when you've been logged in, you will then should then see two options (See left): One reading

 

Authorise to access Calendars in green and

 

Disassociate with Account in grey.


The account how now been successfully linked to the website and is ready to pull through calendar Information.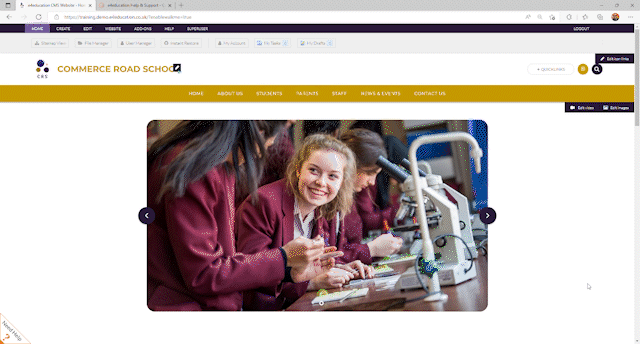 Managing the calendars
After that, you're going to have to set up which calendars contain the imported data, as well as which one of your calendars you would like to pull through.
Click the Manage Calendars button under

 

Calendar Sync in the website tab and choose which calendar within your site you would like your Sycn'd Calendar to pull through to.


Make sure that the

 

Radio Button beside your option has been enabled.


Choose the Calendar you're wanting to use from the list of Calendars linked to your Sync'd Account.


Ensure that you click Save at the bottom of the window.
Syncing your Calendars
Finally, you're going to want to Sync the Calendars; to do so.
Click on the Synchronise Now button under the Calendar Sync button. From there, you will be greeted with a pop-up screen informing you of whether the sync was successful or not.


At this point, as long as your site is live it will begin synchronising automatically.
Automating the Synchronisation
IMPORTANT!  Once you have set up the synchronisation, please let us know so that we can set your synchronisation to happen automatically, so you won't have to follow the last step to manually synchronise the events every time you make a change.