If you have created a new role, the role must be associated to a page.  If a role is not associated to a page, users linked to the role will not be able to make any changes to that area of the website.  By default, Administrators, Publishers and Writers are already associated to every area of the website. 
Navigate to a page where you would like to associate your new role. Click Security from the Edit tab Admin Ribbon. 
 
A drop-down will appear asking if you would like to inherit settings.  As we are applying new security settings which differ from those security settings applied to your pages parent page, press No 
 
The drop-down will now show a list of roles associated with the page.  These roles are marked with a tick.  To associate your new role, click the check-box next to the role name.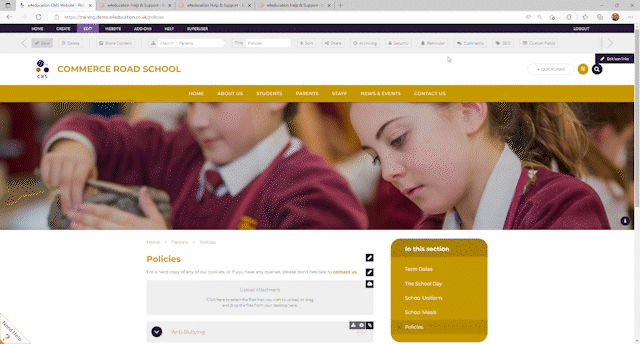 Click the save button on the Edit Tab and choose the desired save option.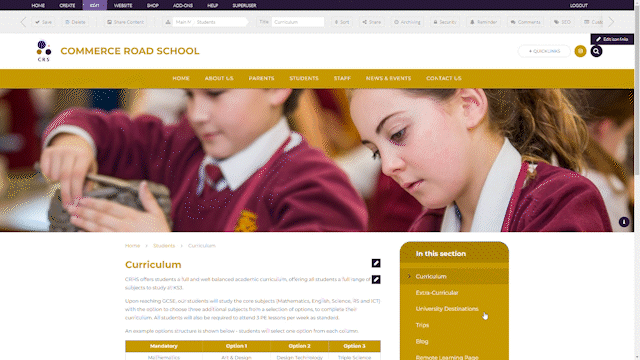 Save Now

If you see this option, you are able to save and publish your item immediately to make it live on the website.
If you have purchased our School News Mobile App, Administrators or Publishers will also be able to tick the option to send a notification to subscribed app users.  
 

Save Draft

This will allow you to save your item without publishing it, and return to continue editing via the Drafts button on the Home Tab
 

Send for Approval

This option enables you to send an item to be reviewed and approved by either an Administrator or Publisher.  Once approved this item will be made live on the site.