Components can be used to add other elements from the site to your webpage content. For example, you can add a photo album from your photo gallery as a slideshow, or pull through newsletters from the Digital Newsletter Builder.


Click the Components icon from the editor then select the type you want to add, the example below shows to add a photo album to a news story.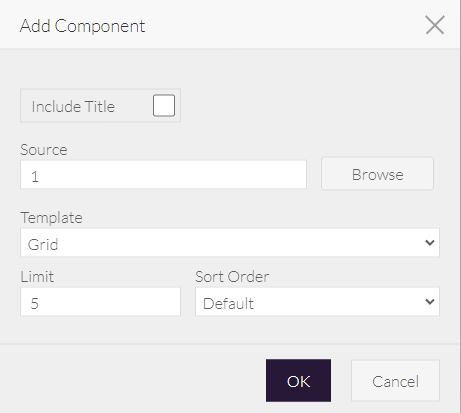 Select the Browse button to select the item to add. There may be additional settings depending on the type of component added, for example; social media feeds will also allow you to enter the profile name and newsletters will allow you to set a date range.  


Click OK to add the content block to the content area.    
Saving Your Changes
Click the save button on the Edit Tab and choose the desired save option.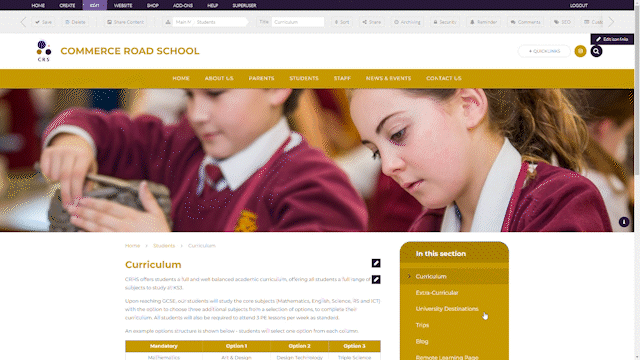 Save Now

If you see this option, you are able to save and publish your item immediately to make it live on the website.
If you have purchased our School News Mobile App, Administrators or Publishers will also be able to tick the option to send a notification to subscribed app users.  
 

Save Draft

This will allow you to save your item without publishing it, and return to continue editing via the Drafts button on the Home Tab
 

Send for Approval

This option enables you to send an item to be reviewed and approved by either an Administrator or Publisher.  Once approved this item will be made live on the site.